3 min read
How to Advertise your SME Online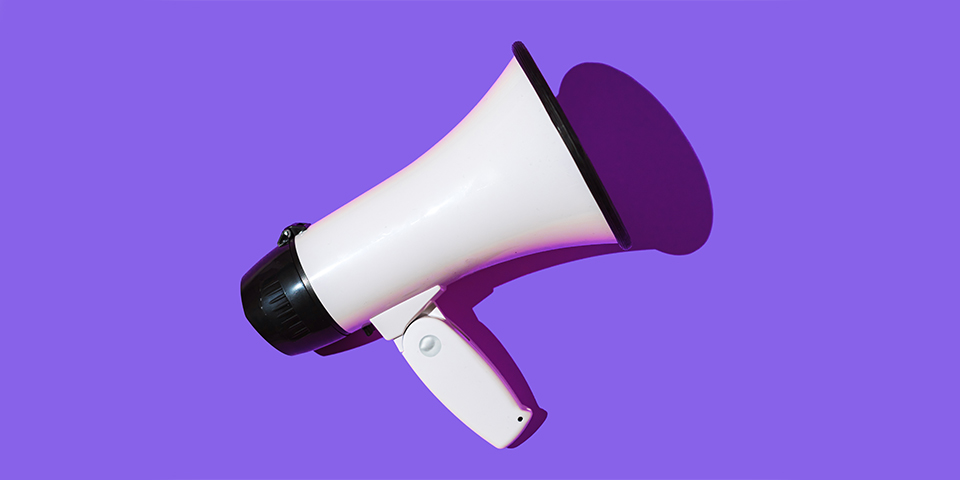 Learn the basics of business advertising and how free or paid tools can help customers discover your SME.
Drumming up interest in your small business doesn't need to be complicated. Even a simple marketing strategy can quickly and permanently improve sales and loyalty.
Owners of small and medium-sized businesses, however, can quickly get overwhelmed trying to decide on the right type of digital advertising to promote their business. Many try to complicate their efforts with masterful (and expensive!) website designs or explosive branding ideas that often fizzle as fast as they catch fire.

Learning the basics of how to advertise your small and medium-sized business online through free and paid web advertising and social media marketing lets you get confident with your brand's voice, your audience metrics, and your best channels for leads – all without investing too much time or money.
A guide to advertising for small businesses
There are as many different ways to advertise a small business as there are SMEs to advertise. That's why it's important to make a strategic plan for how you want to advertise your small business in Canada. Keep reading for those insights.
Social media marketing
According to Forbes, social media advertising isn't just for the big players with huge production budgets.

"Social media platforms provide an opportunity for small brands to grow and engage with a close-knit community of present and future customers."
The first step to social media advertising is research. Check out your competition and look at what type of posts work for them, which get the most likes, the most comments, the most shares, and have the right kind of pictures and tone of voice.

Let this research inspire you when creating your own unique content. The point isn't to copy their style - you always want your brand to stand for itself - but to understand what it is about these benchmark ads that let them perform so well.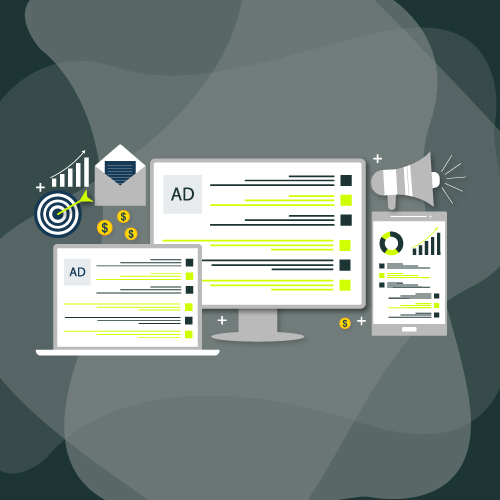 The right social media platforms for SME advertising
LinkedIn - Free and Paid Advertising
There are two ways to advertise on LinkedIn - organic posts and paid advertising. An organic post is one you create yourself as a post on your feed, either through a personal LinkedIn account or a LinkedIn business page. These are free to create and depend on the quality of the content to attract clicks. Your audience's interaction with these types of posts depends on them "organically" seeing the ad in their own feeds.
LinkedIn Business Pages
Creating a separate business page on LinkedIn to advertise your business can increase your clicks per follow by at least 10%. To set up a LinkedIn business page for your small or medium-sized business in Canada, check out their step-by-step guide to choosing the right logo, customizing a call to action button, and accessing analytics.
Another way to advertise your small or medium-sized business on LinkedIn is through sponsored posts. To sponsor a post, you need to create a campaign manager account. You can pay LinkedIn to "boost the reach" of high-performing organic posts through this account. This means the post will be seen by other users outside your business page's follower list.
Facebook Advertising for SMEs
Advertising on Facebook works much the same way as it does on LinkedIn. You can create a business page with your company's basic info to make posts targeted toward specific geographic areas and people of different ages and interests.

The posts Facebook lets you create include custom call-to-action buttons and can host videos, pictures, and text in a variety of attractive layouts. You can pay to boost organic content or create specific ads that will run for a certain length of time based on your budget.
Search Engine Marketing (SEM)
According to a study performed by BrightEdge, a leading content marketing agency, 68% of online experiences begin with a search engine. Learning how to use search engines to drive the right kind of leads to your website or social media page has the potential to "fast track" your small business's advertising results.
Pay-per-click (PPC) - this paid search engine marketing method is suitable for small businesses with more modest advertising budgets, as it clearly shows where your traffic is coming from and exactly how much you're spending to get that click. Google runs a popular PPC platform with Google Ads. Pay-per-click advertising almost always involves a separate ad that appears in a favoured position in search engine results, encouraging consumers to click on your company's listing first.
SEO is another form of SEM. This type of advertising relies on connecting the keywords people use to search for brands online with the keywords that appear on your site. Using keyword SEO to advertise your SME can be low-cost and DIY if you put in the time to research the popular keywords for your industry yourself and then integrate them into any of the content that appears on your website. However, SEO is a complex advertising technique, and it's often worth consulting with an expert for the best results.
Final Thoughts on Advertising for Small Businesses
As you begin experimenting with advertising your SME online, keep track of what types of posts and what channels work best for you. By organizing your analytics and costs, you can begin to get more targeted with your advertising. This pays out with higher-performing, more on-brand marketing content that makes the most efficient use of your marketing budget.

Visit our blog for more helpful SME information and resources or sign up for our newsletter to keep up on all the latest from Cubeler.
Register your business on Cubeler.com to stay tuned for our latest developments.